Earlier, social media started a way to connect with people online. But now, people make most of it for online business. Facebook, Twitter, Instagram, Linkedin, and Pinterest are prominent and highly functional social media networks, and there are countless tiny webs. Gaining followers on social media is not that hard, but the key is to develop a flourishing online community that will be actively involved and becomes active clients. It will take some time to establish your online presence, but the efforts will be worthwhile in the end. A question you should ask yourself is how do I produce content that people want to follow, not how do I gain more followers.
Online presence on social media platforms helps to improve the brand's awareness and increases its traffic. Active and thriving social media presence helps your business grow like wildflowers, but this will happen when you develop a large audience. Nowadays, organizations, brands, and institutions use social media strategies to connect with an audience and drive leads.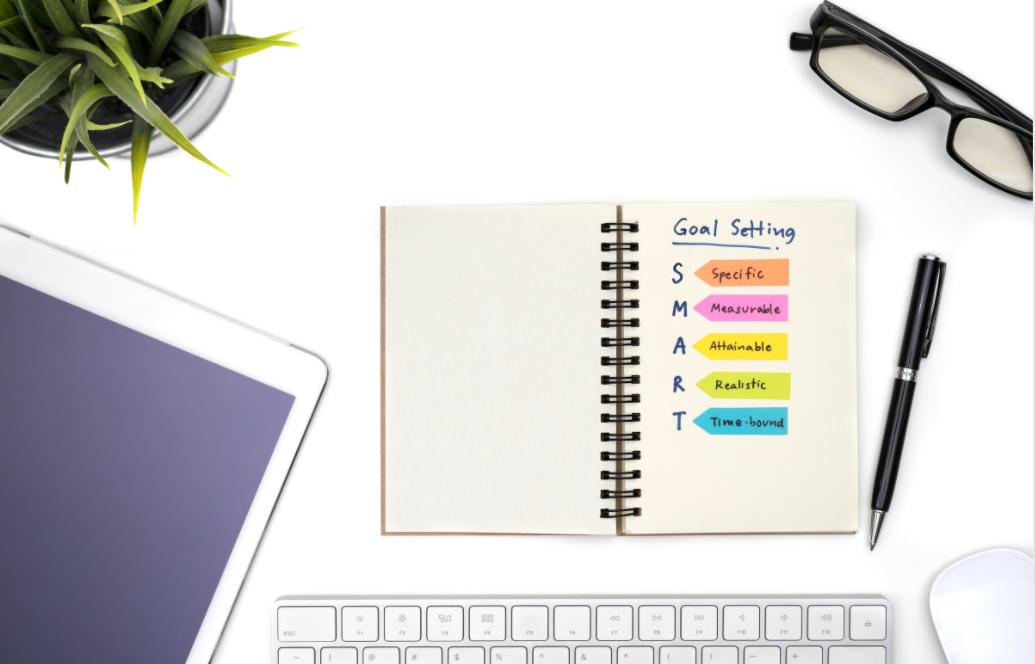 Goals and Objectives
The foremost step is to identify the short-term and long-term goals of your business. You should set specific, measurable, and achievable goals for the brand. Get to know that how each social media network works and what type of audiences they have. Make sure that the strategies you are doing online are helping you to accomplish your business goals. Track your monthly progress to make sure you are doing the right thing. Relevant goals will help to achieve an excellent online presence of your platform.
Before you post on any social media network be sure to set up a goal for that account. Don't just post to post. Create a goal for your Instagram account. For example, the sole purpose of my Instagram account is to get more leads, so you know that everything you post should have the purpose to meet that goal! Do this for each social media account you have! If your posting just to post you may be wasting time!
Identify your Target Audience
It is essential to identify your targeted audience because the audience is dependent on the brand's layout. Usually, brands post content for general viewers such as teenagers and adults; however, it makes chaos as everyone is not an audience might be they are prospective consumers. Spend time to identify your specific audience, understand their needs and what they want to know. Once you pin down this, it will be a lot easier for you to grow your online presence.
If you don't know who your audience is, a quick way to find out is to run a survey or find Facebook groups and ask people about what they think about your product! You don't have to be a lone wolf in your journey. Use the entrepreneur and small business community to help you! You can also hire someone to do market research for you as well to speed up the process!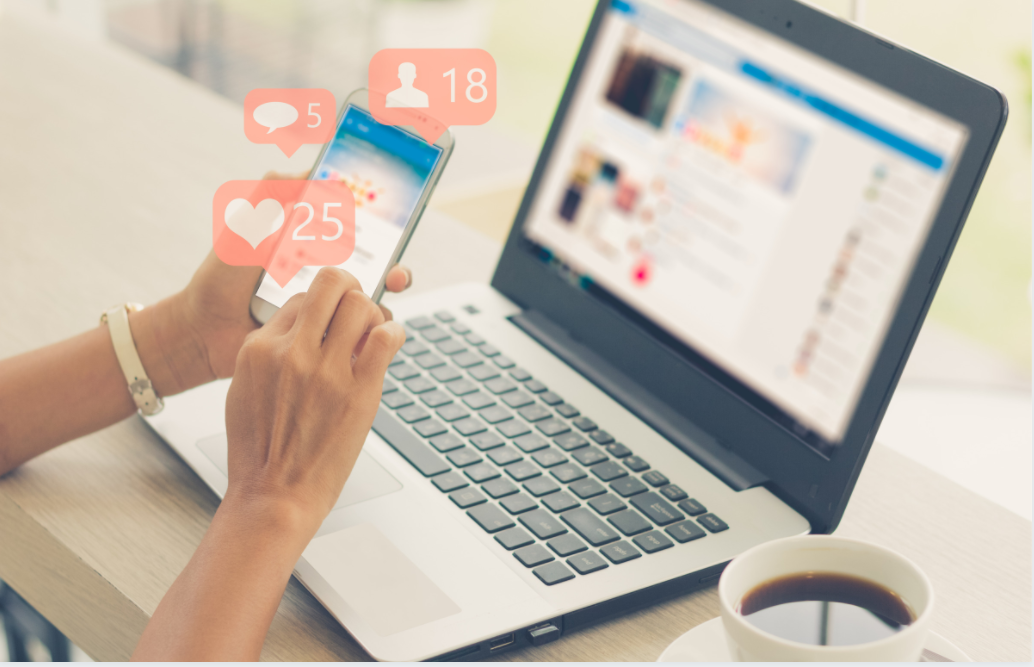 Optimization of Social Media
Unlike SEO, optimization of social media platforms is not that technical and complicated. Relevant keywords, hashtags, and pictures can optimize Facebook, Twitter, and Instagram networks. For example, a fully optimized page with complete business information help to rank your Facebook page in google. Similarly, a well-built Twitter profile with high-quality pictures will be helping you to attract more audiences. At the same time, Instagram profiles use relevant hashtags for advertisement and top ranking. Use SEO strategies to boost your online presence for the business.
You can also look at your competitors and see what words and keywords they are using in the profiles and posts! What type of content is performing best for them? What keywords are being used in the best forming posts? This will help you to get an idea of what kind of optimization you can do.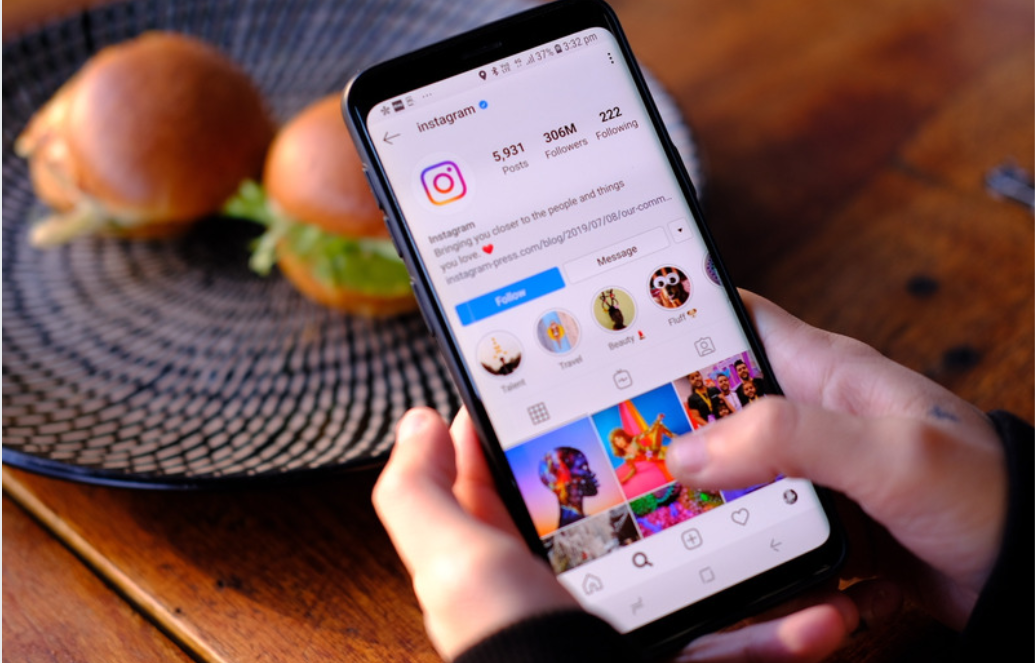 Visual Posts
People prefer to see posts rather than reading, so there is an opportunity to invest time in HD photos and videos for your brand. Your social media's visual representation must be good enough to attract the audience and make you stand out from other web pages. Low-quality videos and pictures affect the brand's reputation and make it very unprofessional. Likewise, Instagram is an image-based platform and is running efficiently by youngsters nowadays. However, on Twitter, photos and videos get fewer shares than text-based posts and advertisements. Anyway, visuals are eye-catching, so make sure to include images with each post.
On Instagram, carousel posts (multiple pictures in one post) with words on the image are doing pretty well for people. You'll also want to use reels and go live! These aren't going to add to your time spend on Instagram they should replace one of the Instagram feed posts that you do! You can also share these with your feed as well. We love repurposing content here!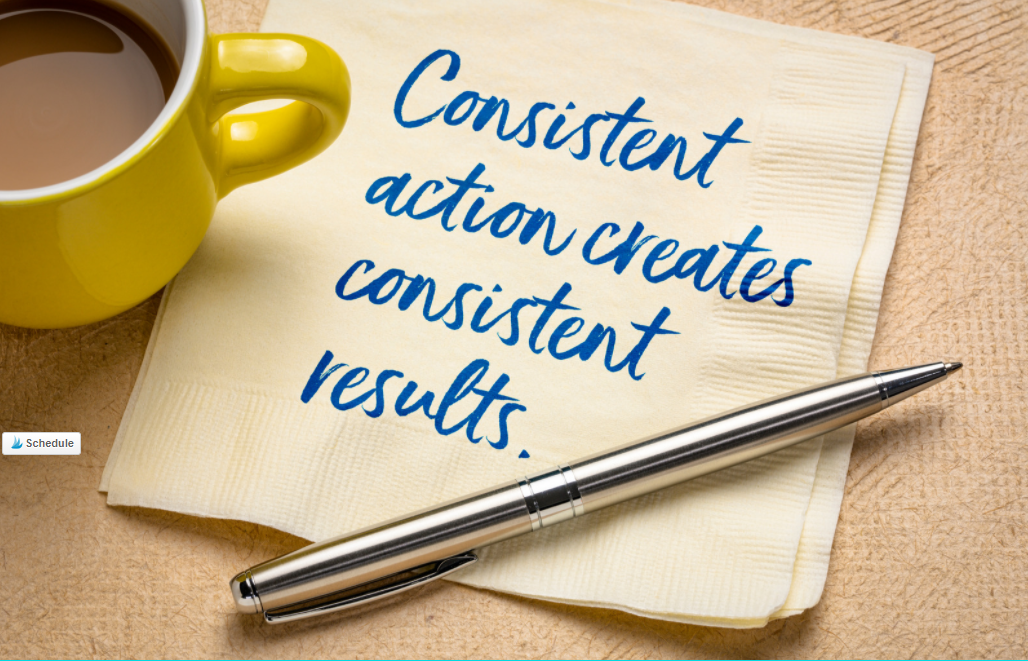 Be Consistent
Whether it's your website or any other social media platform, you should always post regular content. Your online growth is dependable on solid and consistent content creation. We have observed that small online brands do not stay active on social media. It is the main reason for not gaining a good number of followers. Update your posts at a consistent rate so that your followers would not drive off from your business account. It's better to post three times a week consistently than 6 days a week once or twice a month.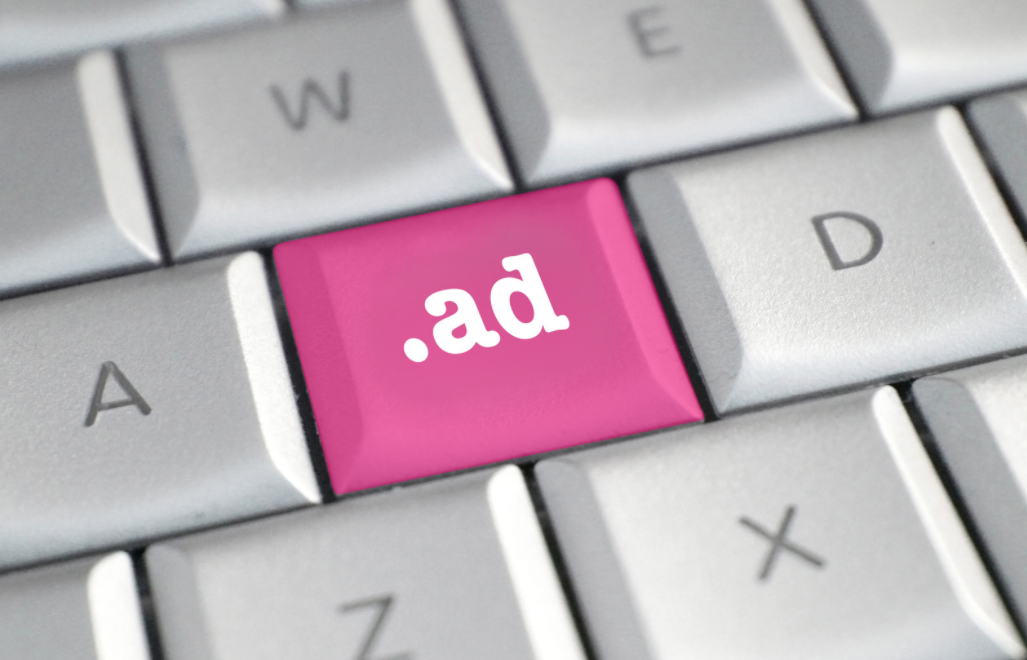 Advertisements
Facebook and Instagram's algorithm fluctuate due to a large number of web pages on the platform. You can rank your business page with an organic following, but it is a slow and lengthy process. However, you can invest in the advertisement to boost your brand's page to generate followers to your social media platforms automatically. You can look upon the digital marketing industry. Brands pay influencers and content makers to advertise their social media account and their products with their experiences.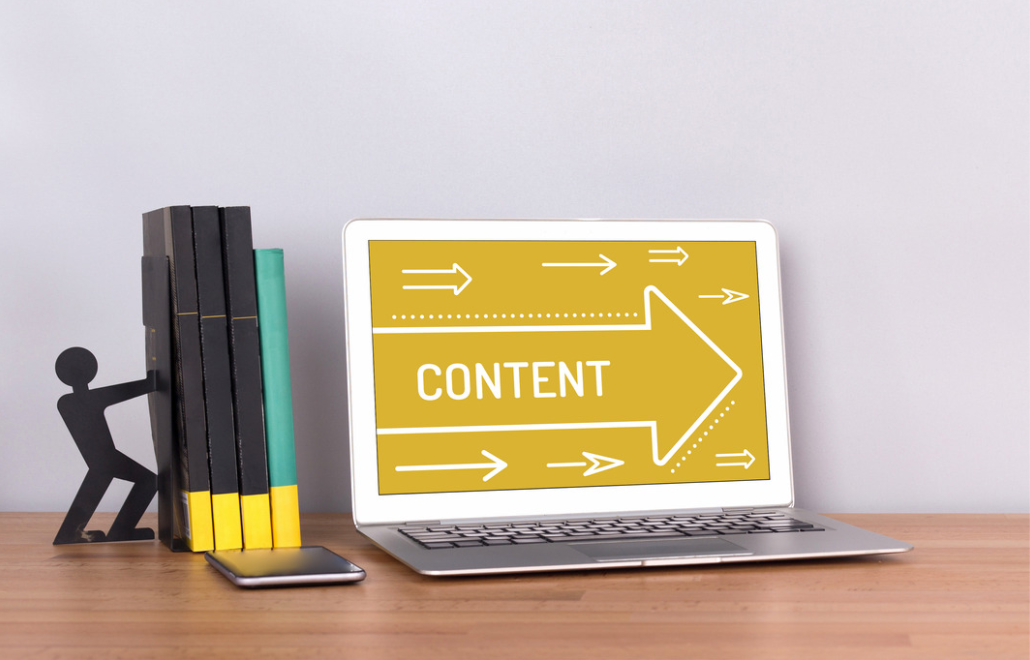 Create Relevant but Unique Content
There are tons of businesses that are running on these social media platforms. If you want to stand out from others, you can't copy or post common content. The content templates you see floating around, do not work. Save your money! People want to see and get to know you. When you use a template the authentic you isn't actually showing and your followers can tell! You need to create top-notch and unique content. It would be best if you try to make content that grabs everyone's attention and force them to make a stop on your social media accounts. You have the creativity and unique content in you, you just need to channel it!
Consistency gives an impression that you are giving some value and worth to the audience. Try to share other people's content too, and it will help build a relationship and PR with other industries that will benefit everyone. We have built a free content planner that you can use, check it out here! This will help you batch your content in bulk and allow you to prepare your posts months in advance, so when you actually sit down to create your content you already know what to do!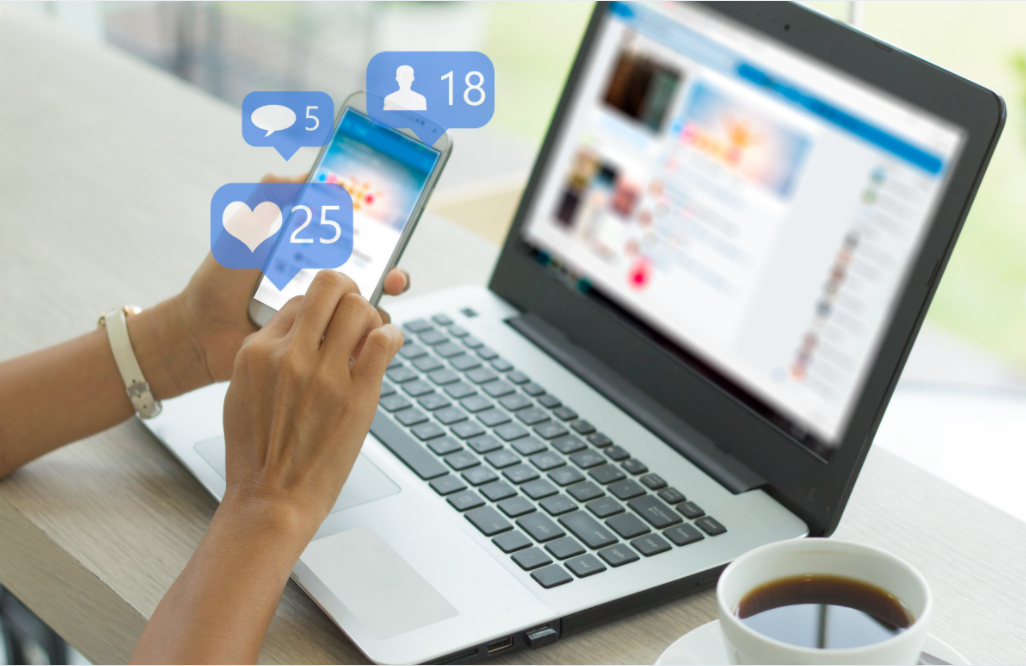 Engage With Everyone
Your online presence also includes engagement with the target audience. You post consistently, but if you don't interact with your followers, you will struggle to grow your page. However, engaged followers become your permanent clients. Comment on others' posts with a thoughtful appreciation and constructive criticism. In this way, others will also get in touch with you. Social media is an excellent tool for digital marketing purposes, which will help you grow the audience efficiently.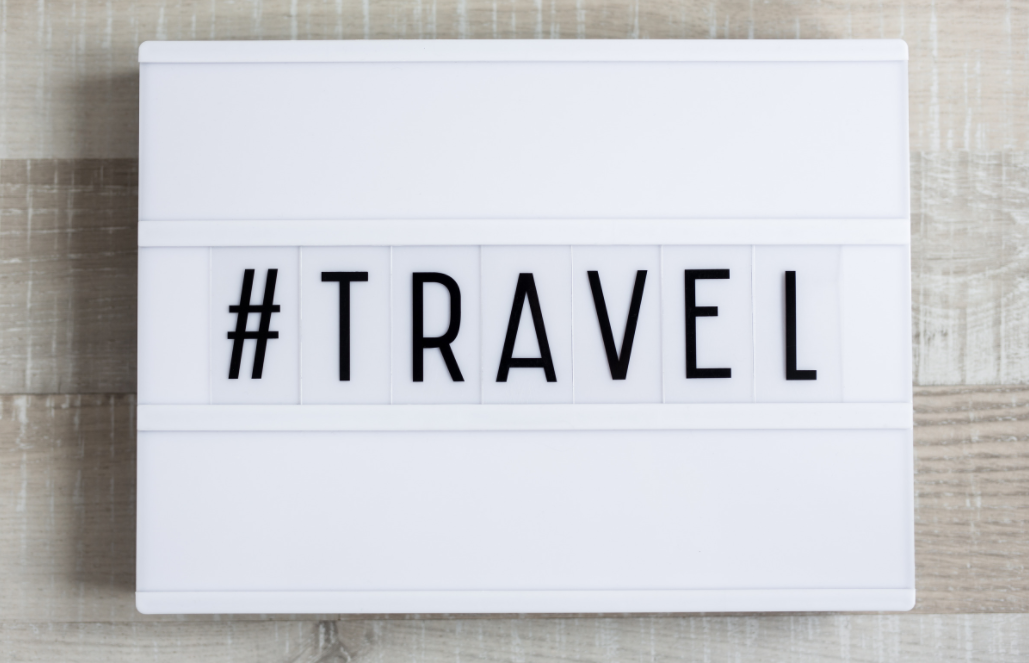 Use Hashtags
Hashtags are the words and phrases that aggregate a brand's content around the relevant niche. Hashtags are common nowadays; everyone uses them to bring more audience on social media networks such as Facebook, Twitter, and Instagram. The best strategy to gain followers on Instagram is using hashtags, but make sure to apply as many relevant hashtags on every post. It will gradually bring the targeted audience to your account. At the same time, people are using 2-3 hashtags on Twitter to increase engagement.
Here are a few tips to find hashtags for any platform you are working on! You can review your competitor's and other people's accounts related to your niche to see what hashtags are being used! You can also use hashtag software that will find hashtags for you! Once you find one hashtag that works for your business start looking through the posts that are using that hashtag to find others!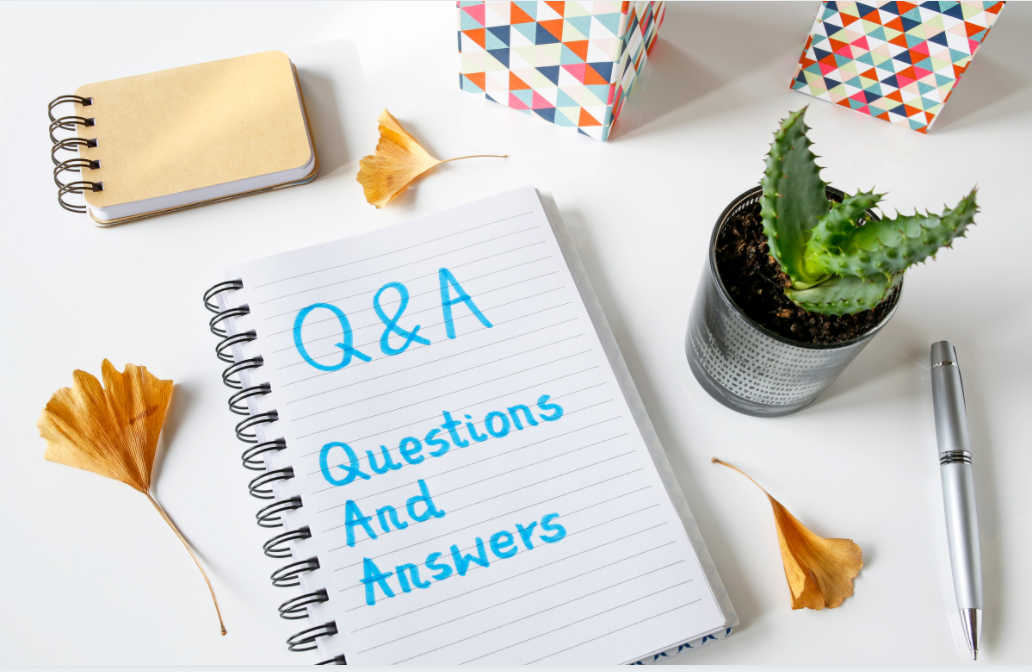 Do Q&A's
Always ask questions frequently about your brand on the web page. In this way, you will know about your lacking and might get to know what people appreciate. Question your followers what they need, what they want, and their problems relevant to the brand to develop the solutions. Mention frequently asked questions and their answers on your social media platforms to avoid general confusion people have.