WordPress plugins for any business that sells products are crucial to obtaining your goals!  More and more people are relying on the internet to go about their work. Most of the transactions nowadays are done online. Ecommerce has grown rapidly in the past few years and is going to become the most significant single marketplace in the world, and it will drive globalization to the next level.
It does not come as a surprise that many people are depending on WordPress and are increasingly looking for great WordPress plugins for their business. WordPress, which has only climbed up the ladder of popularity ever since it was first launched, is provided with many brilliant options for those thinking of venturing into the world of e-commerce. WordPress plugins are the best and the cheapest way of venturing into the e-commerce platform for new businesses.
Best WordPress plugins for your business
Following WordPress plugins are best for your online business.
This WordPress plugin is one of the most loved and used WordPress plugins for businesses. Packed with powerful features, this plugin lets you transform WordPress into an extensive e-commerce store. It takes care of taxes, coupons, gift cards, shipping, and more! WooCommerce provides over 10 additional plugins to get even more benefits out of the plugin. For example, these include accepting Stripe payments and adding subscriptions/membership options to your website! It's such a power plugin that other businesses have been built off supporting or adding even more features to it!
You can nip and cut and make your online store as good as you might have imagined in your wildest dreams. From free features to unique features for which you might have to shell a few bucks, WooCommerce gives everything and more that might be required to erect a brilliant platform. If you are just starting out in your website creating journey, took a look at this step-by-step checklist to getting your website off the ground in the fastest and safest way possible!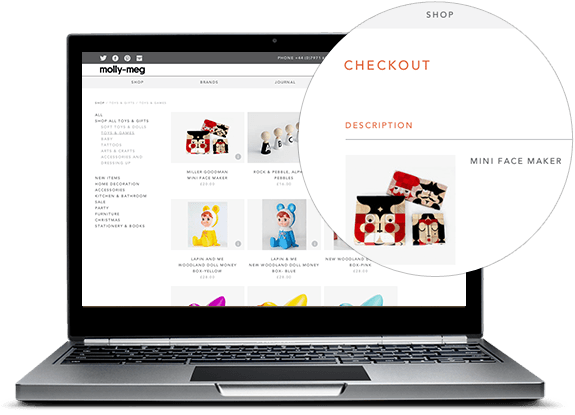 Image from wpecommerce.com
This e-commerce plugin will help you build your own website, showcase products you want to showcase, collect orders from the customers, and take the money and put it in your bank safely. Selling products with this WordPress plugin is very easy and smooth. With full control over your online store, you can change its look and feel and the way it functions any time you want. A few of the differences between Wp-eCommerce and WooCommerce is Wp-eCommerce requires you to buy addons for most of the features that WooCommerce comes with for free or just don't offer it.
For example:
shipment tracking,
product reviews,
license keys/software sale,
cross-sell and upsell,
integration with QuickBooks,
product comparisons
address validation
amazon payments integration
All of the above are just a few options that Wp-eCommerce has you buy an addon for or doesn't have it available for you. The plugin is definitely feature-rich, however, Woocommerce is a bit better.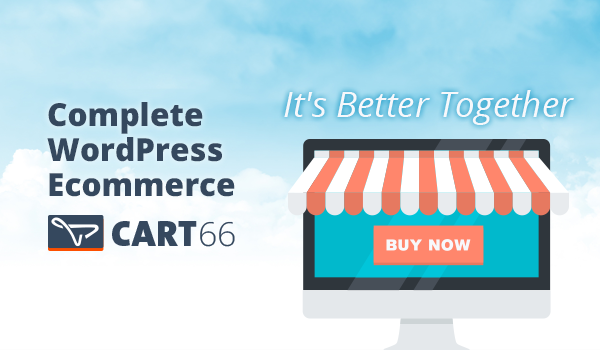 Image from cart66.com
This light yet powerful WordPress plugin can make selling both digital and physical products a wonderful experience. It provides multiple currency and shipping options, and you can give a whole international aroma to your website. One of the highlights about Cart66 Lite is that it comes with Paypal Express, Stripe, and Square payment options already built-in! You would need a couple of add-on plugins from WooCommerce to do that! Another great feature is you do not need an E-commerce theme for the plugin to work properly, so you can use the one you currently have! You can even place ads wherever you want and use other marketing techniques to make more money. Cart66 lite gives you all the freedom that you can ask from a WordPress plugin.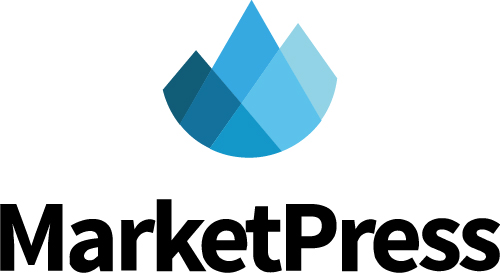 Image from marketpress.com
This WordPress plugin is rich in different features and easy to use. You can build a beautiful website using this plugin for business. Users can witness a beautiful yet simple shopping experience, thanks to MarketPress, which is really user-friendly and fuss-free. From placing orders to collecting money to the overall display of shopping items, MarketPress impresses through it all. A great thing about MarketPress is how easy it is to learn and keep updated! It also provides suggestions/related products to a product someone is looking at for higher average order values for free. Ultimately, this would be a great plugin for someone looking to build a marketplace where vendors and third parties submitted products.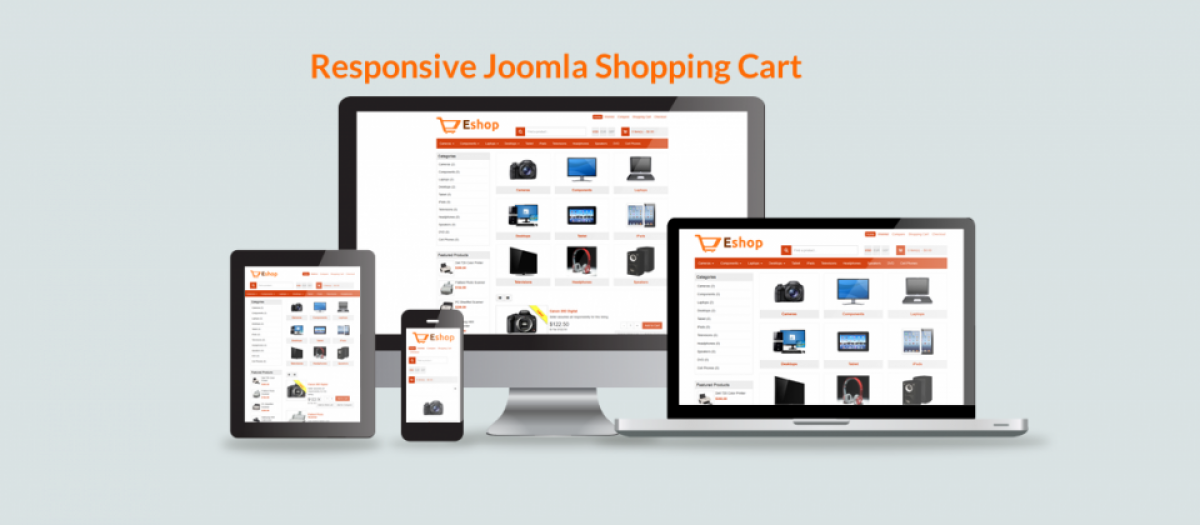 Image from extensions.joomla.org
eShop is simple yet effective and serves its purpose as an e-commerce plugin. You can easily add products and customize things according to your requirement with eShop. It is quick and has a simple interface with multiple shopping and payment options. You can make of different options provided to come up with a colorful, user-friendly business website. eShop also provides a multilingual website right out of the box! They have numerous languages to choose from without any additional plugins. Lastly, they also provide a one-page checkout process, so customers don't even need to refresh the page!
Conclusion of WordPress Plugins for Business
When it comes to E-commerce plugins WooCommerce has the competition beat. However, it's always good to know that you have other options. Here at Designs By MOT, we recommend WooCommerce, and all of our templates for e-commerce businesses are built with it! If you have a favorite plugin or have any questions please leave a comment below and let us know! We would love to hear from you!