Oh hey there, I'm Taylor!
I create branding and marketing templates for female-led e-commerce businesses so they can sell more products and flourish online!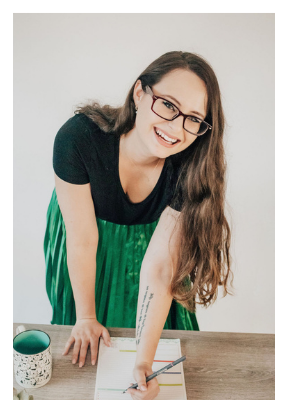 Ready to ditch the overwhelm once and for all and create fantastic marketing material easily? Well good because you're invited to sign up for my FREE:
5-Day Canva Design Challenge
Everything you need to create on-brand, high converting, professionally designed graphics to help you reach success in your business without hiring a design team!
Ways We Help You Make More Money
With beautifully designed marketing templates, go from forgettable in a forest of marketig to the biggest dang tree in your niche. From Pinterest pins, emails, to lead magnets, deliver aesthetically pleasing designs and amazing copy to your audience and transform your business results.
In just 72 hours, you'll have a beautiful and classic WordPress website that can easily be adjusted to perfectly fit your brand and serve your unique business needs as a creative e-commerce business owner! With my expertise and support at your side, your business is sure to sprout up in no time.
Need brand strategy custom to you? In just two weeks, I'll create a strategic brand to perfectly fit the next step in your online journey and serve your unique business needs! Find out more about the experience! 
You know you need beautiful and strategic marketing material, but honestly?
You'd rather be creating!
Tell me if this sounds familiar…
What if I told you it's possible to create your marketing funnel that works like a dream with less stress and in less time than it takes you to fulfill an order?
Well friend, it's time to raid the champaign cabinet, because
That marketing funnel is just a click away.
Get professionally designed emails, lead magnets, sales pages,  and more to help build your own e-commerce marketing funnel without having to research a thing. Plus you even get copy written by a copy writer included in most of the marketing templates! With my expertise and support at your side, your business is sure to sprout up in no time. Ready to get growing?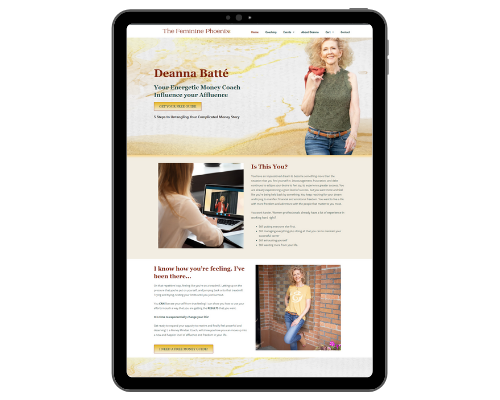 Makers, creators, and artisans currently selling their products online that spend forever on marketing material or have a Frankenstein brand they don't love (if they have one at all) and want a brand they can be proud of.
Marketing funnels are grown here
Let's cultivate the marketing funnel of your dreams
Here's how it works in three easy steps:
Browse the collection of marketing templates from Promo Emails to Lead Magnets and choose the ones you would like to use!
Once you have selected your templates customize them for your own branding!
Lastly, you just plop them into your existing systems and watch your business flourish!
Want more info on how it works?
Because clunky, a non-strategic website or brand shouldn't be the thing keeping those orders from rolling in on auto-pilot. Not if I have anything to say about it.
Oh hey there, I'm Taylor!
Designer | CEO | Proud Cat Mom
I'm a color-obsessed WordPress nerd with a love for nature and design. And when it comes to websites and other marketing assets, I've got a green thumb. Nothing lights me up like seeing busy entrepreneurs launch their websites or well-branded marketing templates of their dreams with less stress, less time, and less money.
As a solopreneur, I know how precious your time is. Between kid's naps, Zoom meetings, and Target runs, it can be difficult to send an email, let alone design and launch an entire website or brand! But I also know that a professional website is critical to your business's long-term success.
Cue: Beautiful, functional, easy-to-update website and marketing templates that can be set up and launched in half a day! Or, simply put: I'm in the business of helping your business flourish through gorgeous, easy-to-use websites and marketing templates! Sound good?
Believe it or not, I wasn't always in the business of growing websites.
In fact, I've come a hell of a long way to get to this point: running a business I love that's helped hundreds of women do the same. I grew up in difficult circumstances without much support. After my difficult upbringing, I found myself stuck in a day job I hated—long hours, little PTO, you know the story. I started a personal finance blog as a creative outlet, and began teaching myself web design to maintain it. I started studying design psychology and strategy, designing custom websites for clients here and there, and making connections with other female entrepreneurs, many of whom told me they didn't need or couldn't invest in a custom website when just starting out. 
So I put my head down and got to work creating a product to help solve that gap. Now? I'm on a mission to get you the tools and guidance you need to uplevel your online presence and grow your bottom line—without breaking the bank! In short, I'm OBSESSED with design and helping busy women achieve their dreams. You ready?
Supporting Animal Conservation
A portion of each sale will be donated to The Greater Los Angeles Zoo Association (GLAZA)!
This organization holds a special place in my heart. I myself am a part of their donor program and I am so excited to extend my business proceeds to help assist with animal conservation as well!  GLAZA's mission is to serve the community, we will create an environment for recreation and discovery; inspire an appreciation of wildlife through exhibitry and education; ensure the highest level of animal welfare; and support programs that preserve biodiversity and conserve natural habitat.

From their website: Founded in 1963, the Greater Los Angeles Zoo Association (GLAZA) is a private, non-profit organization whose primary role is to seek and provide financial support for animal welfare, animal species conservation, capital projects, Learning & Engagement, community outreach programs, and marketing at the Los Angeles Zoo, and GLAZA's operations. Learn more about them here!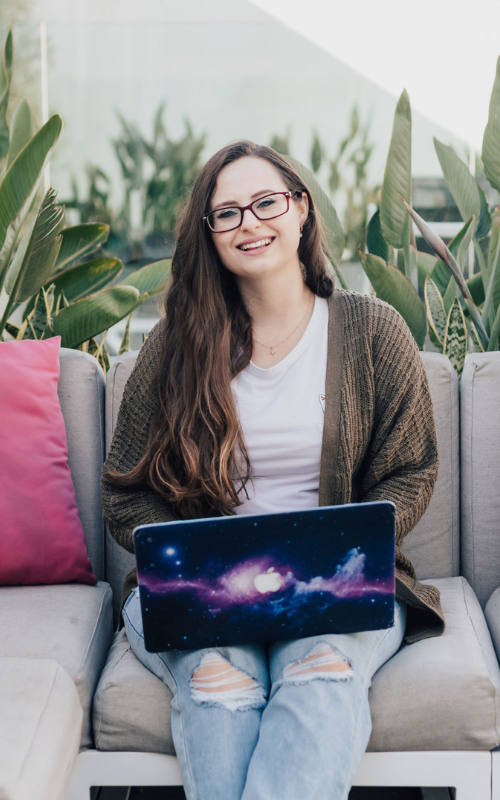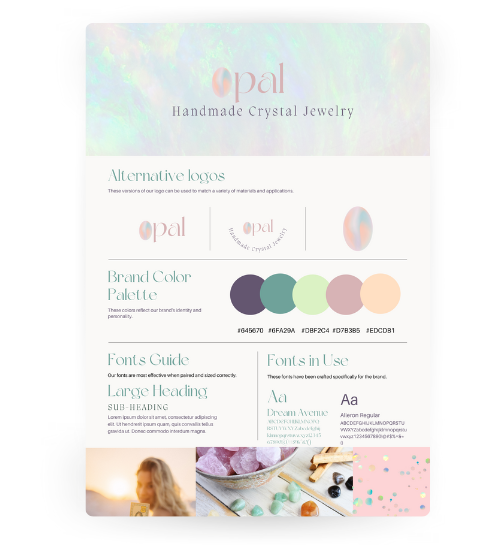 Looking for something truly one-of-a-kind?
Ready to upgrade your DIY brand and make it irresistible to your ideal clients? Well, I am here for it my friend! I create brands for e-commerce business owners that want to elevate their brand presence, stand out in a saturated market, and convert casual browsers into paying customers—no green thumb required to get started!
Want to handle creating a website yourself but with a solid foundation?
If you're not quite ready to invest in a customized website or prefer to handle it yourself, my DIY website starter kits are the way to go. Simply pick the template for you and knock yourself out!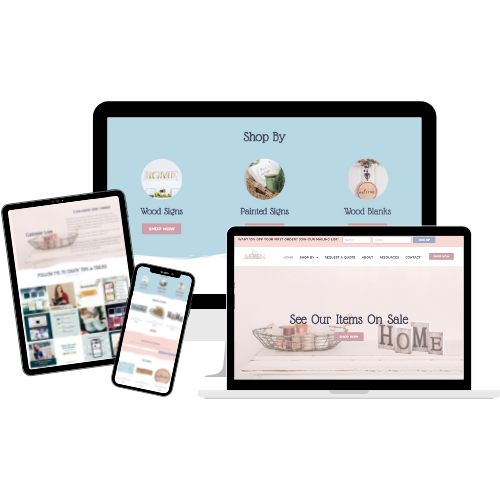 Want to see my templates at work?
A few home-grown templates
Love notes from happy customers
"Working with Taylor was like finding the eye of the storm! This website thing is so straightforward for her- that was such a welcome relief! She could see right away what my site's needs were and completed the work on a timely manner. Taylor listened, asked great questions and produced a beautiful website that I can be proud of- that also works quickly and seamlessly. She is organized, quick to respond and very kind, especially when working with someone who wasn't born with the tech chip in my brain! I highly recommend working with Taylor! She will quickly turn into your first choice of all things website!"
"I have 3 small businesses and was trying to create a website, finally after days of frustration I found Taylor D. Lewis and it TOTALLY changed everything for me. I literally was able to get 3 websites up and going in just under a week. I have a basic informational website where I have 4 events a year with and it was so easy to set up the events for the Spring. (where have you been all my life)..."
"I am so glad and grateful to have been connected to Taylor for my website. The videos were easy to follow and understand. Even as my website grew and expanded, she was there to assist. The best customer service experience. Taylor is very knowledgeable and goes above and beyond to help her clients. "
"Amazing! Truly exceptional service & communication. Taylor went over and above & delivered well within the time frame with in depth technical knowledge. HIGHLY recommend & will definitely buy again!"
"Excellent web designer who is always helpful and very smart at what she does! Have used her for several projects and will keep using. Thanks!"
"Taylor was a dream to work with. She was responsive, invested in designing my small business website to build its online presence, and personable and professional. Taylor took time to explain basic WordPress tools to me and offered recommendations for better site functionality. I highly recommend hiring her."
Response time is about 72 business hours. I appreciate your patience!