Gorgeous websites grown with love
Easy-to-use WordPress templates for the busy entrepreneur. Ready to watch your business flourish?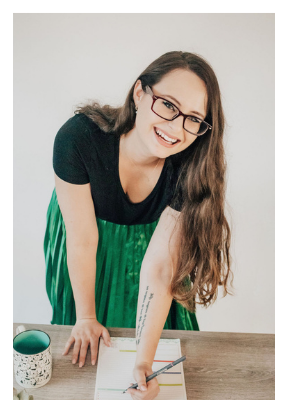 Yes, It Can Be This Easy!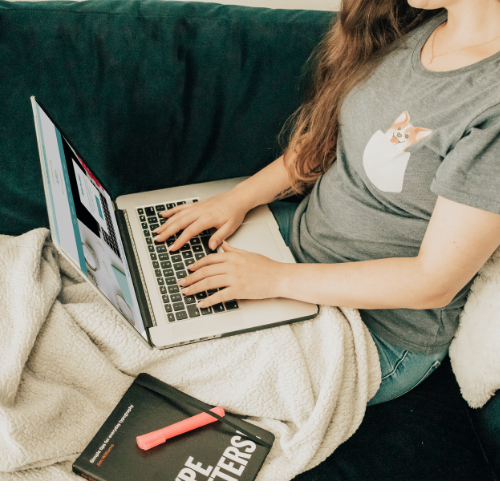 Well friend, it's time to raid the champagne cabinet, because
That website is just a click away.
My beautiful, easy-to-use WordPress templates are made for busy entrepreneurs like you who need to launch in less time with less money. Not only is each template easy on the eyes and easy on the wallet, but they're already designed to integrate for your workflows—CRM, email, payment, scheduler, you name it! The best part? Each template purchase comes with a complimentary walkthrough session with yours truly to make sure you're set up for success. Your business will sprout up in no time.
Let's cultivate the website of your dreams

Explore the template collection:
Because a lack-luster website shouldn't be the thing keeping your business from flourishing.

Not if I have anything to say about it.
Oh hey there, I'm Taylor!
Web Designer | CEO | Proud Cat Mom
I'm a color-obsessed WordPress nerd with a love for nature and design. And when it comes to websites, I've got a green thumb. Nothing lights me up like seeing busy entrepreneurs launch the website of their dreams with less stress, less time, and less money. Or, simply put:

I'm in the business of helping your business flourish through gorgeous, easy-to-use website templates and support! Sound good?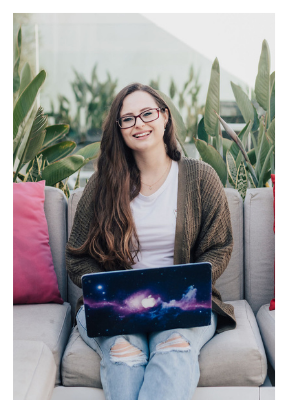 Yup, it really is as simple as
1. Plant
Register for a WordPress hosting accounting (Bluehost is my favorite) and a domain name!
2. Water
Pick out and purchase your garden-variety template for less than a monthly car payment! I'll upload the site for you on your server within 24 hours, and you'll also receive a video trainings to help you get started. Then book your complimentary 1:1 walkthrough session with me, where I'll answer any questions you may have!
3. Grow
Hit publish, sit back, and watch your garden (er, business) grow! I mean, what's not to love?
Want more info on how it works?
But Taylor, I don't have a big budget to start my business…
I've been there, and I can confidently say you don't need one! No really, it's true. A website is key to building trust, authority, and likeability with your potential clients or customers. It's your business's home base and digital storefront, and a strong first impression is everything. But you don't have to shill out thousands of dollars for custom web design at the start, especially when you're just figuring things out. I created my beautiful, customizable, easy-to-use templates so you can get started today for less than $350!

The best news of all? A good website makes you good money. And a Taylor D. Lewis website is no exception.
Not sure which template is right for you?
Take the Website Style Quiz!
Find out which template is your website soulmate in less than a minute! 

(Plus you'll get a discount code for your template purchase. Just 'cuz I love ya.)
Love notes from happy customers
"Working with Taylor was like finding the eye of the storm! This website thing is so straightforward for her- that was such a welcome relief! She could see right away what my site's needs were and completed the work on a timely manner. Taylor listened, asked great questions and produced a beautiful website that I can be proud of- that also works quickly and seamlessly. She is organized, quick to respond and very kind, especially when working with someone who wasn't born with the tech chip in my brain! I highly recommend working with Taylor! She will quickly turn into your first choice of all things website!"
"I have 3 small businesses and was trying to create a website, finally after days of frustration I found Taylor D. Lewis and it TOTALLY changed everything for me. I literally was able to get 3 websites up and going in just under a week. I have a basic informational website where I have 4 events a year with and it was so easy to set up the events for the Spring. (where have you been all my life)..."
"I am so glad and grateful to have been connected to Taylor for my website. The videos were easy to follow and understand. Even as my website grew and expanded, she was there to assist. The best customer service experience. Taylor is very knowledgeable and goes above and beyond to help her clients. "
"...helped me so much !!! Excellent communication skills and helped me get me website up FAST!!! WORTH THE MONEY!"
"Amazing! Truly exceptional service & communication. Taylor went over and above & delivered well within the time frame with in depth technical knowledge. HIGHLY recommend & will definitely buy again!"
"Excellent web designer who is always helpful and very smart at what she does! Have used her for several projects and will keep using. Thanks!"
"...Fantastic! Great communication, efficient, quick with revision. you MUST use her! Thank you!"
"Taylor was wonderful to work with, she was very approachable and helpful. highly recommend her services."
"Taylor was wonderful from start to finish and she got the job done quicker than I expected. She offered suggestions and even did a conference call with me to explain things to me. Thanks so much!!"
"Very fast, very communicative, did everything asked for as well as answering several of my daft questions. Highly recommended."
"Very responsive and easy to work with"
"Was very proactive and facilitated everything I needed"
"Taylor was a dream to work with. She was responsive, invested in designing my small business website to build its online presence, and personable and professional. Taylor took time to explain basic WordPress tools to me and offered recommendations for better site functionality. I highly recommend hiring her."