Even if you lack any coding skills but are determined to own your website, some services allow you to launch a site entirely without coding. These systems, known as website builders, are suitable and functional. One of the best features of website builders is the way they cater to the needs of beginners and allow for no-code web design. Users who have no experience with website development but intend to start professional, feature-laden projects will find these services convenient and easy to use.
Almost all website builders offer interactive dashboards, free responsive or mobile-ready templates, and tools to customize your design to make it as unique as possible. The professional customer support provided by website builders is another benefit for users, guiding them through every step of the process. Lastly, these platforms often offer free domain names and hosting. It lets you create and publish projects directly on the website, removing the need to find a trustworthy hosting provider elsewhere.
There is a large selection of code-free website builders to choose from, and each has its own unique set of features. This makes choosing the most appropriate system quite challenging for non-techies. Here are overviews of the best platforms for building quality websites without coding. Knowing these features allows you to choose the web design solution that fits your requirements and needs.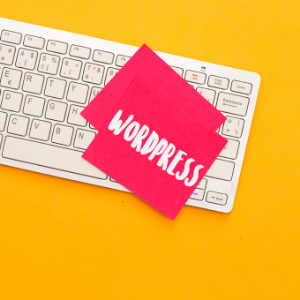 1. WordPress
WordPress is the best CMS for easy website creation. Initially created to serve bloggers, this open-source content management system is the most popular software worldwide. The system allows users to start different web projects that vary in functionality, size, niche focus, budget, etc. Currently, WordPress offers the Gutenberg Editor, which comes with drag-and-drop functionality to help create a no-code web design. The editor's process of creating websites is similar to that of popular website builders. Using this section, you can choose, customize and arrange content blocks accordingly. The standard dashboard is available if you do not like the editor.
This highly integrated CMS has gained popularity throughout the world. Aside from the built-in plugins, it offers hundreds of third-party integrations on the web. You'll find advanced plugins here for integrating your blog, your web store, your landing page, your business website, and so on. For your website to be accessible on the internet, you need to find a trusted hosting provider. WordPress recommends Bluehost as its official hosting provider, although several hosts are worth user attention on the market. The company offers several plans that differ in terms of integrated functionality and service scope.
WordPress is a free CMS, so you can download and install it for free. However, to launch a full-featured website, you will need to choose an external plugin and a hosting provider. Additional budget investments are required for any additional steps. For example, Bluehost's cheapest plan costs $3.95/month.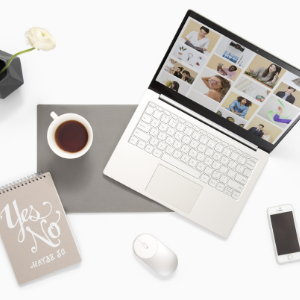 2. Wix
Wix is one of the easiest ways to create a website without coding. This platform is also one of the most popular and trusted options for creating projects of any kind and in any size and complexity. It boasts multiple features, advanced design customization options, and tools for managing and starting a website. You can edit websites using the Wix ADI and Wix Editor. The first option is designed according to the system's guidelines and by answering the questions it asks by default. The second option allows for more detailed website customization, allowing users to edit their projects as per their objectives and requirements manually.
This website builder offers eCommerce and blogging integrations for a no-code web design experience as well. Thus, it is extremely simple, convenient, smooth, and easy to create/customize blogs and small/medium online stores. No coding knowledge is required either. There are several affordable, feature-rich pricing options available with Wix. There is no expiration date on a free plan, and you can test out the entire platform for free. Premium plans are categorized into standard and business. Their prices start at $13/month.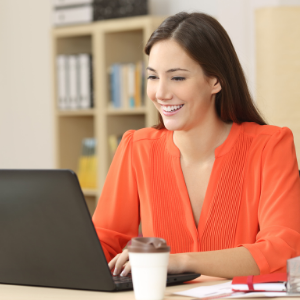 3. uKit
uKit is an easy-to-use website builder for small businesses. The platform was designed to be affordable for newbies. With uKit, even first-timers can create high-end projects without much effort and time. Regardless of what niche you focus on and how skilled you are at web design, you will certainly be able to explore and use its entire feature set.
Users appreciate the intuitive and simple dashboard of the website builder, which is easy to understand. Moreover, the platform provides professional customer support and tutorials that simplify the process of creating a website. Users have access to uKit's impressive collection of responsive, customizable templates, which can be activated at any point during the website creation process. Editing the selected theme requires no coding skills, while the entire process is intuitive, smooth, and quick.
It is also easy and quick to integrate widgets and apps using the system. For example, you may choose and integrate an Online Calculator, a Pro Table widget, Social Network widgets, or SendPulse widget according to your niche requirements. There is no requirement for programming knowledge as well. A cheap website builder, uKit offers a great feature set, quality, and price. There is a 14-day free trial and four paid plans available. It is really impressive to see that the most affordable plan is only $4/month.
4. Designs By MOT No Code Web Design
I provide a nice middle ground between creating the website yourself and getting a custom website with a hefty price tag. I create completely Pre-built websites! All you need is a hosting account and a domain name! We take care of the entire website set-up process for you. Just adjust your colors, font, content, and pictures. The colors and font can be changed globally, so you only have to do it one time. I also have created custom training videos for each website. You can view them here!
These websites are perfect for you if you are looking for a no-code web design, attractive, search-friendly WordPress website or personal website templates ready in under 24 hours – WITHOUT the hefty price tag. Our done-for-you pre-built WordPress websites are fully responsive, customizable, easy to manage and update.